January 19, 2021, Headquarters Philippine National Police, Camp Crame, Quezon City.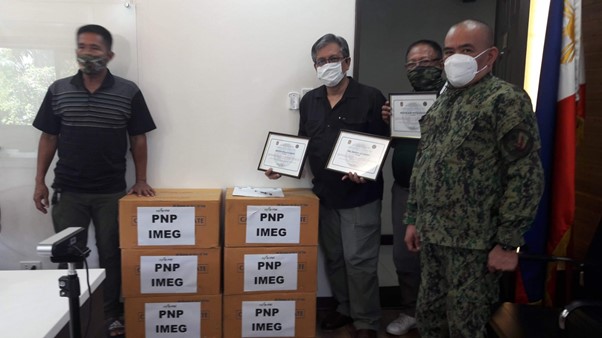 AgriPortal continues to support the efforts of our Philippine National Police in its fight against the pandemic brought about by Covid-19 through humble donations of Medicinal Supplements to protect our men and women in uniform, through the Integrity Monitoring & Enforcement Group (IMEG), PNP Headquarters represented by its Acting Director, PCOL THOMAS R FRIAS, JR.
AgriPortal was represented by its Stewards, Ptr. Loy Sazon and Ptr. Butch Eguico, on behalf of our AgriPortal Advisory Committee Chairman, Bro. Daniel LK Ching during its turn-over ceremony.